African American Out-Migration
Task Force on African American Out-Migration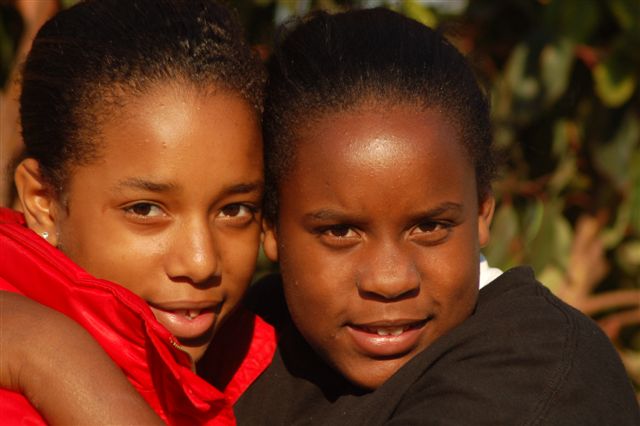 Mayor Newsom's Response to the Out Migration of the San Francisco African-American Community
Task Force
The city of San Francisco is at a critical juncture. In recent years, the African American population has steadily declined from 124,821 in 1980 to 99,199 in the year 2000. As these numbers continue to fall, Mayor Gavin Newsom, and Supervisor Sophie Maxwell of District 10 are investing political and economic resources to mitigating the out-migration of African Americans as well as to develop a comprehensive strategy for making San Francisco an attractive location for African Americans looking to relocate. MOCD is staffing this effort as currently working with the Ethnic Studies and Africana Studies Departments at San Francisco State University as well as the Public Research Institute (PRI) on developing a set of social, economic, educational, and political indicators to understand this decline as well as with various city agencies and departments to document the programs and services that may be accessed to address the out-migration of African Americans. After the distribution of these products, the task force will work to develop a set of recommendations which will inform the mayor's and City's agenda for addressing this decline. The work of the task force will also be supplemented by the work of an advisory committee which will be charged with reviewing the progress of the task force as well as informing the final recommendations.

Task Force Members
London Breed, African Art Cultural Complex
Reverend Amos Brown, Third Baptist Church
Cedric Brown, Mitchell Kapor Foundation
Barbara Cohen, African American Action Network
Gene Coleman, San Francisco NAACP
Regina Davis, San Francisco Housing Development Corporation
Darolyn Davis, Davis Public Relations
Greg Gordon, Juvenile Probation, San Francisco
Aileen Hernandez, Chair
Sharen Hewitt, CLAER Project
Tinisch Hollins, Mayor's Office of Criminal Justice
Charles Huff, C. Lawrence Staging
Fred Jordan, African American Chamber of Commerce
Rhonda Magee, Professor of Law, University of San Francisco
Cheryl Polk, Former Executive Director of the Mimi and Peter Haas Fund
Warren Pulley, Pulley, Cohen, and Associates
Doris Ward, Former County Supervisor and Assessor
Lisa White, Professor of Geology, San Francisco State University
Advisory Committee Members
To be determined
For more information contact: Carmen Rojas at crojas@berkeley.edu
Task Force & Advisory Committee Meeting Information
Meeting Schedule
Friday July 20, 2007 - First Task Force Meeting - 3:00-5:00pm
This will be the first task force meeting. In this meeting, task force members will be introduced to each other, the SFSU, PRI, and MOCD staff working on this project, and will be briefed on the policy and products, which are to be developed through this work. Supervisor Maxwell and Mayor Newsom will welcome the task force and initiate their work. Delorme McKee-Stovall, from Santa Clara County, will give an overview of the history of African American migration and give task force members an opportunity to discuss their experience in San Francisco and with migration. Members will have the opportunity to add to the list of questions or data areas developed by the MOCD/SFSU/PRI team.
Monday August 13, 2007- Second Task Force Meeting - 3:00 - 5:00pm
This will be the second task force meeting. At this meeting task force members will have an opportunity to discuss the first product. They will be asked to bring some questions and ideas about the format and content of the product. SFSU/PRI will be present to go over the product and lead the discussion
Monday August 20, 2007- Third Task Force Meeting - 3:00 - 5:00pm
This will be the third task force meeting. In this meeting, task force members will be presented with the second SFSU/MOCD product. They will also be presented with information from Black Enterprise's Top 10 Cities for African Americans', which outlines actual policies and approaches that various cities use to influence the retention and growth of African American communities.
Monday September 10, 2007- Fourth Task Force Meeting - 3:00 - 5:00pm
We might use this meeting to collect or supplement ethnographic information being collected by SFSU or to begin discussion of gaps in city policy and services or being to outline a strategy.
Thursday September 13,2007- First Advisory Committee Meeting - 3:00 - 5:00pm
This will be the first meeting of the twenty-nine member advisory board of the African American Out-Migration Task Force. The group will be introduced to MOCD and SFSU staff working on the project as well as given the first draft of a comprehensive report used to inform the work of the task force.
Monday September 17, 2007- Fifth Task Force Meeting - 3:00 - 5:00pm
This will be the fifth meeting of the task force. In this meeting, SFSU/PRI will present the final product to the task force. This product will supplement the outline of best practices as well as present a written summary of existing programs and policies that exist in the city, which might be used to address out-migration. Task force should receive a binder with the existing information for their review in order to begin recommendations to the Mayor.
Monday September 24, 2007- Sixth Task Force Meeting - 3:00 - 5:00pm
This will be the sixth task force meeting. In this meeting, the task force should begin to develop recommendations for the Mayor and top city officials and agencies in order to address African American out-migration as well as implement and attraction strategy for African Americans in the city
Thursday September 27, 2007- Second Advisory Committee Meeting - 3:00 - 5:00pm
This will be the final meeting of the Advisory Committee. After reviewing the materials and given an outline of the final recommendations being proposed by the task force, the committee will have an opportunity to make comments on the presented material.
Monday October 1, 2007- Final Task Force Meeting - 3:00 - 5:00pm
This will be the final meeting of the African American out-migration task force. In this meeting the group will finalize all recommendations and prepare to present them to the Mayor and city officials.