San Francisco Neighborhood Market DrillDown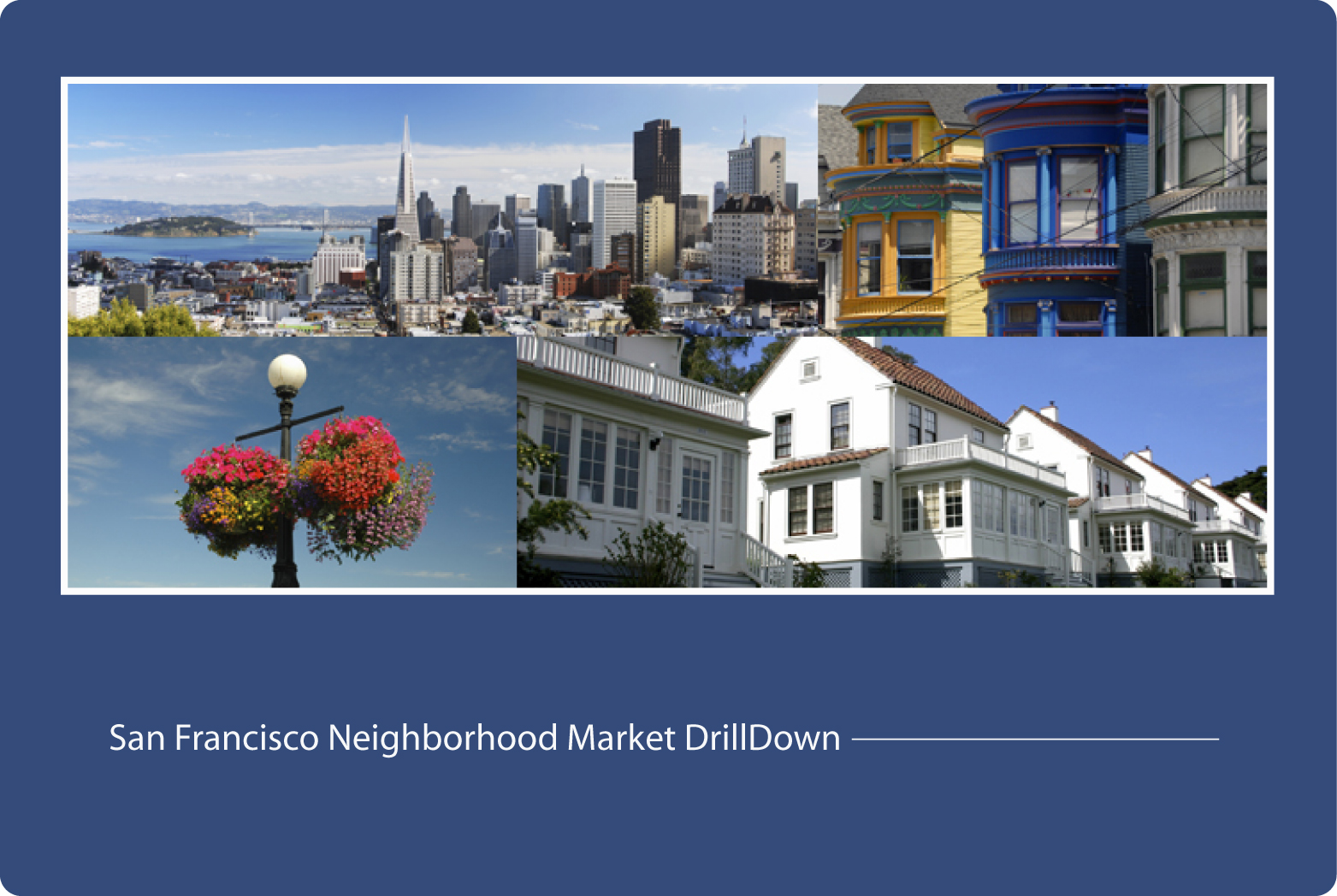 The Mayor's Office of Housing and Community Development (MOHCD) and the Office of Economic and Workforce Development (OEWD) worked with Social Compact to conduct a detailed market analysis of twelve San Francisco neighborhoods including:
| | |
| --- | --- |
| | Bayview Hunters Point |
| | Bernal Heights |
| | Chinatown |
| | Excelsior |
| | Mission |
| | OMI |
| | Portola |
| | Potrero Hill |
| | South of Market (SoMa) |
| | Tenderloin |
| | Visitacion Valley |
| | Western Addition |
Social Compact ( www.socialcompact.org),
a nonprofit research organization based in Washington DC, developed the Neighborhood Market DrillDown to address major barriers to private investment in low-income urban communities and provide instead asset-based indicators that promote effective revitalization strategies.

Utilizing innovative sources of dependable, business-oriented data that reveal the hidden strengths of traditionally undervalued communities, the Neighborhood Market DrillDown provides compelling data that shows a more accurate picture of the market size, buying power and market stability of neighborhoods.
The DrillDown is an effective tool to provide indicators of community strength and market opportunities that can inform effective revitalization strategies for the benefit of current San Francisco residents.
Attached are the full report and the twelve neighborhood snapshots.

Also included are FAQs, which provide a valuable background to Social Compact.
please click icon to view map or click PDF link to download file

Name of Document

Download

 

Frequently Asked Questions (FAQs)

PDF

SF DrillDown

PDF

Neighborhood Snapshot - Bayview Hunter's Point

PDF

Neighborhood Snapshot - Bernal Heights

PDF

Neighborhood Snapshot - Chinatown

PDF

Neighborhood Snapshot - Excelsior

PDF

Neighborhood Snapshot - Mission

PDF

Neighborhood Snapshot - OMI

PDF

Neighborhood Snapshot - Portola

PDF

Neighborhood Snapshot - Potrero Hill

PDF

Neighborhood Snapshot - South of Market (SoMa)

PDF

Neighborhood Snapshot - Tenderloin

PDF

Neighborhood Snapshot - Visitacion Valley

PDF

Neighborhood Snapshot - Western Addition

PDF